Our Lucky Stars Cafe
Affogato*

True Saffron : Strawberry Rhubarb Saffron Bar
Saffron grown right here in Warkworth, does it get any better?
Other collaborations: Strawberry Rhubarb Saffron Bar (Pictured), Saffron Crème Brûlée Bonbons ,Saffron Infused Sponge Toffee
Visit True Saffron :https://truesaffron.ca/
My World Kitchen
Tea and Toast Bar
Too warm to steep your tea? too cold to toast your toast? well, do we ever have a bar for you. Rich white chocolate that almost seems like butter in combination with black tea and local redeemer bread from My World Kitchen make for a crunchy treat for all seasons.
Visit My World Kitchen http://myworldkitchen.com/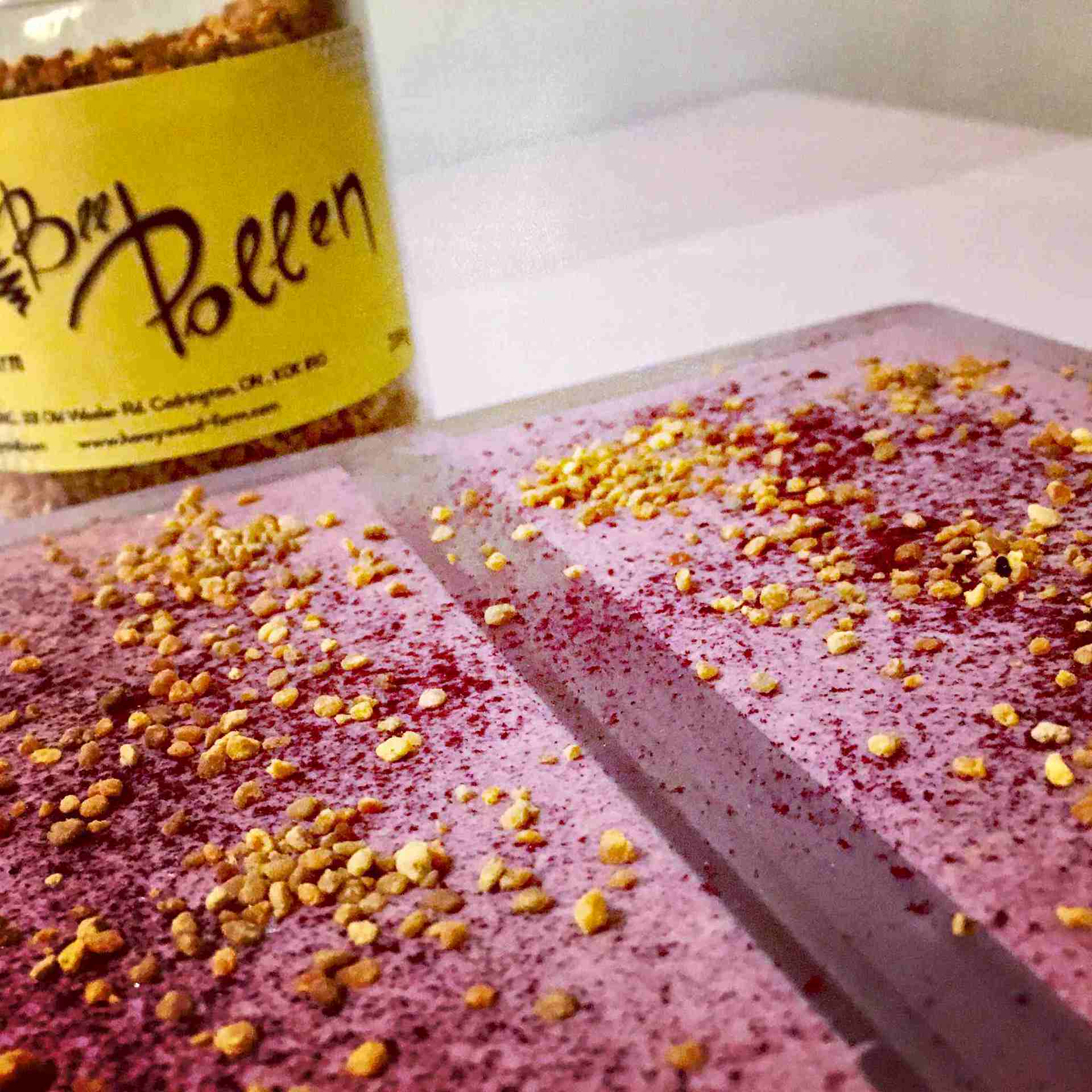 Honey For You :
Blue Berry Bee Pollen
Sprinkled liberally with golden bee pollen, (these delicate nuggets taste like honey and are considered a superfood!), this bar gets its colour naturally from the freeze dried blueberries folded gently into the creamy white chocolate. A sweet blue buzz of summer goodness.
Visit Honey For you
https://www.facebook.com/HoneyForYouFarm/
Art Farm Produce

Borage & Beet
The subtle sweetness from the beet in combination with the light floral taste of borage go hand in hand with our rich white chocolate, resulting in a unique and unexpected delicious treat.


Visit Art Farm Produce
https://warkworth.ca/art-farm-produce/
The Humble Herb

Sesame Za'atar Bar
Tastes and flavours from all over the world, packed into our gourmet bars with the help of our friends at the Humble Herb. It's hard to stay humble when the chocolate is this yummy.
Other Collaborations: Blood Orange Rosemary Bar, Lavender Fleur de Sel Toffee Bark, Picante Bar
Visit the Humble Herb https://www.facebook.com/HumbleHerb/
Popham Lane Farms :
Black Currant Bar
Locally sourced delicious Black Currants from Popham Lane Farms compliment our robust dark chocolate in this customer favourite. Enjoy a slightly tart but rich fruity chocolate experience.
Visit Popham Lane Farms https://pophamlanefarm.ca/
Sandy Flats Sugar Bush :
Salted Maple Sponge Toffee
Delicious chunks of maple sponge toffee dipped in either dark or milk chocolate. Crunchy and sweet is an understatement, .
Visit Sandy Flats Sugar Bush
http://sandyflatsugarbush.com/
Pyramid Ferments :
Kimchi Bar
Sweet, spice and everything nice. Did we mention fermented cabbage? Enjoy this unique milk chocolate with a Korean inspired kick.
Visit Pyramid Ferments
http://www.pyramidferments.com/